Every few weeks, Google releases new features in AdWords they test before pushing out the all advertisers. Some are only available to select clients in closed tests. Some are released to the public after testing. Some close without ever seeing the light of day. These tests are Betas.
If you're not familiar with them, Betas in AdWords range from advanced bidding strategies to more granular campaign targeting.  Google develops these Betas for two reasons: to help brands improve their campaigns beyond implementing best practices and to generate more revenue. While we can't talk about active Betas due to NDAs, a great example of a Beta is Sitelink Extensions.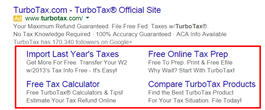 Sitelinks were launched to all advertisers back in November 2009. Before they were available to all advertisers, a select few were whitelisted to run in the Sitelink Extensions Beta. Once implemented, advertisers saw a 30% increase in CTR. That means a 30% increase in click volume. A 30% increase in click volume means an increase in revenue flowing through AdWords.
While these Betas are intended to make Google more money, they're also designed to help brands reach customers and accomplish their marketing objectives. Some marketers may ask, "This is new to me. How come I've never heard of them?" That's because you're search agency is not keeping you updated on the latest Betas. Search agencies work with a team of AdWords agency strategists to stay updated on changes in the platform, growth opportunities and communicating Betas. A search agency's responsibility is to maintain campaign performance and communicate those new features to the client. If that isn't happening, it leaves an opening for competitors to have the upper hand. If you're a brand working with a search agency, ask yourself: "When was the last time we were whitelisted or updated on a Beta program?"